Exciting News: An Act to Reduce Traffic Fatalities signed into law!
As you may know, the Boston Cyclists Union has been advocating for "An Act to Reduce Traffic Fatalities" for a long time.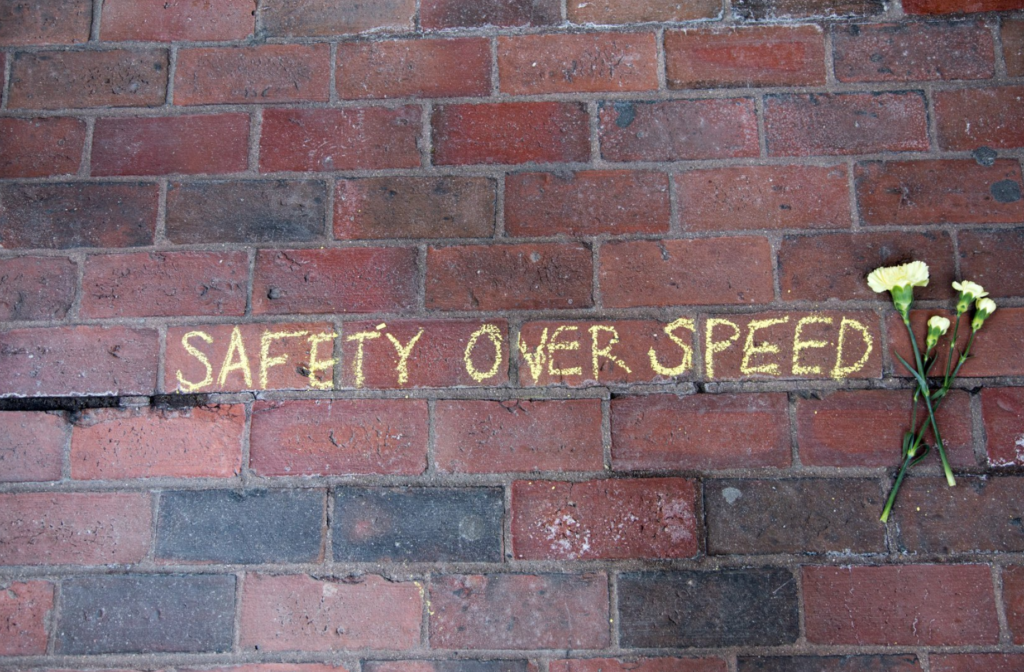 This past July after George Clemmer was fatally struck by a truck while cycling on Mass Ave, we asked you to email your state legislators in support of this critical legislation. More than 600 of you responded to that call to action.
And your voices were heard! Late last month, this bill was passed by the House and Senate. And On Monday, Governor Baker signed the act into law—a victory that wouldn't have been possible without all of your support.
Let's take a look at what this new act includes:
An Act to Reduce Traffic Fatalities
For the first time ever, the state defines Vulnerable Road Users (VRUs) to include people walking and biking, roadside workers, and people using wheelchairs, scooters, skateboards, roller skates, and more
Safe Passing Distance regulations were introduced, requiring drivers to give at least four feet when passing vulnerable road users.
Requires state-regulated trucks to have new safety devices installed, including side-guards, mirrors, and backup cameras to reduce right-hook fatalities
Clarifies the process to lower speed limits on both municipal and state-controlled roads from 30mph to 25mph
Develops a state-wide standard analysis tool for tracking and reporting crashes and incidents involving VRUs (including people who ride bikes)
Requires rear red lights on bicycles at night, in addition to the already mandatory white front light. (Importantly, this regulation will not result in traffic stops for an absence of lights.)
This victory is a major step forward, but you know we won't stop there. Thanks to all the generous support we received this giving season, our 2023 is set up for success. Your gifts will allow us to keep fighting for legislation like this that keeps people safe on our streets.
2023 has started off strong—let's keep this momentum going!
Keep pedaling,
The Boston Cyclists Union Team