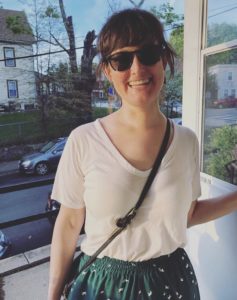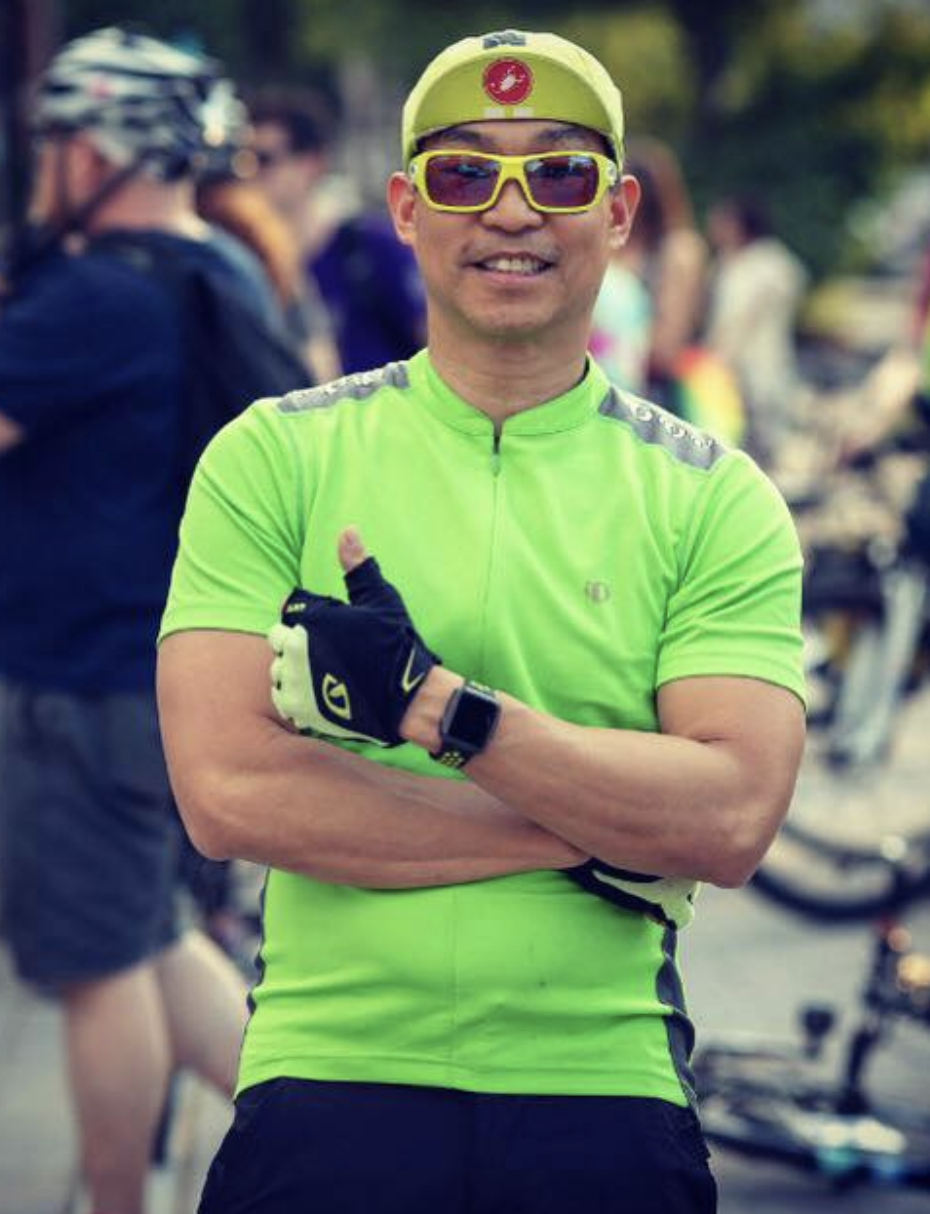 Jessie Partridge Guerrero, President
Jessie learned to ride a bike as a kid, but didn't fall in love with it in earnest until college when she was (very) late to a class across campus one day and borrowed a roommate's bike to get there faster. Since then, she's been hooked on the freedom, efficiency, and thrill of riding a bike and it has become her preferred mode of transportation. She was introduced to the Boston Cyclists Union in 2012 during a class project in graduate school and became an intern shortly thereafter. After her internship Jessie stayed on as a volunteer and led the BCU Research Group for a couple years, bringing together volunteers with research, data, and GIS skills to tackle some of the challenges of the organization and its mission. Currently, Jessie is Research Manager at the Metropolitan Area Planning Council. She hopes to bring her love of research and her commitment to equity and justice to her work on the BCU board.
Peter Cheung, Vice President
Peter Cheung was born and raised on the tropical island of Aruba. He has lived in Boston since the age of 16. He survived cycling in the city during the whole "Big Dig" construction. His extensive knowledge of the streets and alleys in the city has helped him plan and lead most of the Boston Bike Party rides for the past six years. He is often recognized for his lime green gear and boisterous music trailer in tow . Boston Bike Party is an inclusive, monthly party on wheels that brings together hundreds of people to have fun biking and getting to know the city better. Peter has also led group rides for several organizations such as Boston Cyclists Union, MassBike, Livable Streets, the Emerald Necklace Conservancy, and JP Bikes.
Four years ago, Peter founded Ghost Bikes Boston, an all volunteer group that builds and installs ghost bikes in the Boston area to honor those who have lost their lives while bicycling. Unfortunately, the important work he does will never end. Fortunately, though, advocacy by Boston Cyclists Union and others has played a key role to push for improved cycling infrastructure in the areas surrounding the ghost bikes. 
By day, Peter is the Senior Video Production Specialist at Thermo Fisher Scientific. Peter's multicultural upbringing has helped him communicate with a wide range of people; he speaks five languages: English, Spanish, Dutch, Chinese and Papiamento - the official language of Aruba. Peter is a longtime resident of Jamaica Plain.
Ann Gogol, Treasurer, Co-Chair of the Finance & Operations Committee
Ann first joined the Cyclists Union as a volunteer with the Finance and Operations committee. A cyclist for most of her life, she is eager to share her nonprofit/finance experience with an organization focused on cycling in the Boston area. Relatively new to Boston and to cycling on its oftentimes treacherous roadways, she welcomes the opportunity to become involved with and support BCU's work to bring the joy and freedom of cycling to all who aspire to try. And more importantly, she hopes to help advance the work of keeping all cyclists safe as they ride throughout metro Boston.
Ann is the Chief Operating Officer at Discovering Justice, a K-8 civics and justice education organization housed in the Moakley U.S. Courthouse. Her experience in finance and as an educator, attorney, parent, and cyclist informs her role at Discovering Justice and helps her to view her work through a variety of lenses in order to develop creative solutions to problems and continue to help move Discovering Justice and its mission forward.
When she is not outside on her bike with friends, Ann loves to read, cook, travel, taste wine, Zwift, and think about the next time she'll be outside riding her bike with friends.
Phil is an avid cyclist (commuter, racer of road and cyclocross, long distance rider, around town, etc.) who has been biking to work at Boston Health Care for the Homeless Program almost every day for the last five years. During his time at BHCHP he's worked as an Americorps volunteer, case manager, front desk manager, and project manager, and he plans to bring skills from each of those roles to the Union.
Nepali-born food industry entrepreneur and community organizer, Biplaw brings his business savvy to issues of social justice and empowerment.
A longtime citizen of Boston, Biplaw was formerly the co-founder of Dudley Cafe in Roxbury. While in this position, he collaborated with the BCU to promote biking and has advocated for BCU's mission.
He serves as a board member of Commonwealth Kitchen, a non-profit food incubator in Dorchester, and as a Trustee for the Grove Hall Trust, a volunteer-led foundation whose mission is to improve quality of life in Grove Hall, Dorchester by growing local ideas. He is also the Managing Partner at the much-anticipated Comfort Kitchen in Upham's Corner, a restaurant, community meeting space, and a food incubator dedicated to fostering collaboration, cross-cultural understanding, and community engagement.
Biplaw is passionate about the possibility of bringing local businesses and the biking community together to create a safe and vibrant city.
Biplaw speaks three languages- English, Nepali, and Hindi and resides in Dorchester, MA with his wife and two dogs named Momo and Moxie.
Tiffany has a diverse background in office management, community organizing, construction project management, active transit advocacy, food sovereignty, urban planning, and racial justice activism. Principal Consultant at Design4Equity, she collaborates with organizations and businesses to design programs to embed diversity, equity, and inclusion into their organizational structure and culture. Tiffany is currently working with Studio 26 Associates, in the combined role of Chief Business Officer/Chief of Staff, where she's helping to move the firm from design to design-build capacity. One of the founders of Cross Cultural Collective, an arts collaborative that amplifies diasporic art and its creators, a co-organizer for Ride for Black Lives Boston, and a League Cycling Instructor (LCI) with the League of American Bicyclists, she's a mother of four, and passionate about reflecting inclusion, economic equity, and collective empowerment through design, art, housing, and public spaces.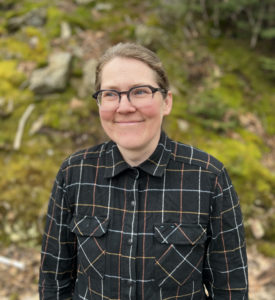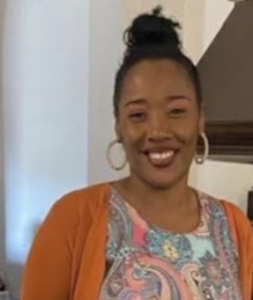 Emily grew up on the coast of Maine, where she started working in a bike shop during high school. After graduating from the University of Maine, she went on to work in bike shops in Maine & Oregon. In 2010, Emily started her own business, Hub Bicycle Co, a bicycle service shop in Cambridge, MA. She ran Hub Bicycle Co for 7 years and eventually shifted her focus to bicycle event management and community-based programs. She has worked in Events and Training for Cannondale, taught mountain bike skills classes for REI, supported the Boston Cyclists Union Bike to Market program, and currently works as the Chapter & Volunteer Coordinator for the New England Mountain Bike Association.
Erica Cannon is a passionate advocate for empowering youth and strengthening communities. Raised in Roxbury, she is committed to positively impacting the lives of children and residents. As the School Age Director at Ellis Memorial, Erica successfully managed the school-age program, creating an empowering student environment. Her dedication to community empowerment led her to serve twice as an Americorps member, spearheading initiatives in Madison Park and Jamaica Plain that fostered positive change and strengthened community bonds.
Today, Erica is a dedicated Teacher Counselor at the Cambridge Housing Authority, where she manages the Workforce Middle School Program. Through her efforts, she has built a powerful program that empowers youth through self-advocacy and social-emotional learning workshops. Erica effectively supervises a team and collaborates closely with Cambridge public schools Teachers to foster success in Out of School Time initiatives. Her commitment to supporting youth's personal growth and success is at the core of her work in the community.
In addition to her passion for youth empowerment, Erica deeply loves biking, which has been an integral part of her life. Through her work with BCU, Erica aims to make biking more accessible and inclusive, promoting it as a means of transportation and recreation. Her dedication exemplifies her commitment to creating a more equitable and sustainable community for all.
Leandrew Belnavis (he/him) is a people mover. He founded the UNMD Run Crew in 2015 when he saw a lack of representation in the Boston running scene. UNMD centers the leadership and safety of BIPOC runners while bringing together a diverse cross-section of the running community. If he's not getting people on the road, he's creating hand crafted cocktails for them at Banyan, where he (pre-and-hopefully-postCOVID) tends bar. Leandrew is a freelance voiceover actor, occasional musician, and devoted plant dad. He has lived in Boston since 2014, and is passionate about the mobilization of all people, be it through health and wellness to advocating for the needs of folks who have been historically marginalized.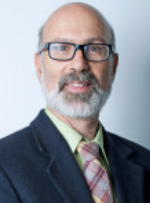 Lily started "adult" bicycling in 2014 after breaking her ankle and while in need of low impact activities. Like many, she rediscovered the joy of biking – as well as how scary our streets are for people on bikes. Through a friend's care (and many, many trips later), she started bicycling by herself more regularly for transportation. Lily dreams of a future where people will not have to think of safety and stress in what could otherwise be a practical, reliable, and happy ride.
Since 2017, Lily has been involved with the BCU through reports and advocacy work and is a contributing interviewer for #BostonBikeStory, a personal narrative project that aims to highlight the diversity among riders and humanize them. Her passion for bicycling, and transportation generally, is intersectional. Because of connections to environment, health, and socioeconomic outcomes, she believes in the power of bicycle opportunity to change people's lives - and as one small way to make this world a little more equitable.
Lily is a planner at Toole Design, an active transportation consultancy that is transforming the way people travel in their communities through providing spaces for them to move with freedom and dignity where they live, work, and play.
Peter Furth grew up riding a bike in Washington, DC, coached by his Austrian father who didn't believe in chauffeuring kids, and who taught him, "Don't worry, Peter; the cars are more afraid of you than you are of them." At a young age, he determined that one mark of success in life was to not lose the pleasure of everyday bicycle riding when he became an adult. Peter reports that he has been successful.
Peter earned his BS, MS, and PhD degrees at the Massachusetts Institute of Technology, and has been a professor of Civil Engineering at Northeastern University since 1981, teaching a full range of transportation planning and engineering courses, and serving as Department Chair from 2001 to 2007. He has published more than 40 papers in the field of public transportation, traffic signal control, and bicycle transportation. Peter is a member of the Institute of Transportation Engineers, the American Society of Civil Engineers, the Transportation Research Board, and the Association of Pedestrian and Bicycle Professionals.
As a teacher, Peter has supervised student project designs of more than a dozen bikeway projects in the Boston area, of which some have been built and others are in planning stages. In the summers, he teaches a study-abroad course in the Netherlands in the field of Sustainable Transportation. Through that course, as well as a year that he spent living in the Netherlands with his family, he has become familiar with Dutch bicycle traffic planning and engineering practice. As a bicycle planner, he has been a featured speaker at the Transportation Research Board, Move Mass, the Livable Streets Alliance, and at bicycle advocacy meetings in places as far away as Boise, Idaho. Peter has also been active in bicycle advocacy himself, including service on the Bicycle Advisory Committees of Boston and two neighboring communities, and as a member of the Technical Advisory Committee of MassBike.