Becca Wolfson, Executive Director
Becca comes to the Bike Union with a wealth of knowledge in nonprofit management, resource development, and grant compliance monitoring, as well as a passion for bikes. She previously managed the fiscal and programmatic needs of AmeriCorps programs across Massachusetts at the State Commission on Service and Volunteerism, the Massachusetts Service Alliance. Her volunteer management, environmental ethic, and grassroots organizing were honed in the six years she spent living on Cape Cod working for an environmental AmeriCorps program. She moved to Boston in 2012 in search of her first urban living experience, and a city where she could bike everywhere for transportation, and that's what she's doing!
She believes strongly in the mission of the Union, takes pride in helping make biking more accessible to all, and being a part of and helping grow the strong bike community in the region. In her spare time you can find her getting creative in the kitchen, trying to prepare enough food to fuel her many daily bike trips.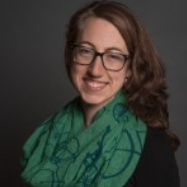 Eliza Parad, Director of Organizing 
Eliza comes to the BCU after almost 10 years of anti-displacement organizing in and around Boston. After completing the Jewish Organizing Initiative Fellowship in 2010 Eliza cut her organizing teeth at the Chelsea Collaborative building leadership and resistance to keep immigrant families housed in the wake of the foreclosure crisis. She spent the last four and half years learning about community planning and helping to grow the local food, small business and solidarity economy at the Dudley Street Neighborhood Initiative. Eliza is so happy to be back in the Dudley/Uphams neighborhood with the Cyclists Union.
Eliza is a proud 4th generation Bostonian and lives in JP with her husband (who she met on a bike tour of Boston!). In her free time she can be found marching in the streets, scheming to redistribute money to frontline organizing or at the playground with her daughter.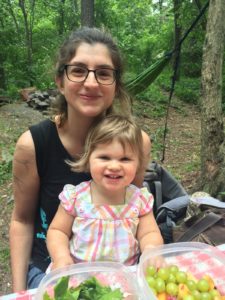 Jon Terbush, Communications Director
Jon brings to the BCU more than a decade of communications and policy experience. He began his career in journalism, first as a local news reporter in Connecticut and Boston, and later as a writer and editor covering politics, policy and culture for publications including Talking Points Memo, The Week, GQ, and Business Insider. Jon spent two years leading communications and PR for a bike share startup prior to joining the BCU, where he's been content ever since promoting the joy and benefits of biking. A New Englander at heart, Jon lived and biked in Boston for many years before moving to Colorado in 2019.
Erica Cannon, Community Organizer
Erica comes to the BCU after almost 8 years working in and around Boston with youth and families in an after school setting and in resident services. She has served twice as an AmeriCorps and Commonwealth Corps member, and she is a longtime Roxbury resident. During her time in service on a Main Street and a CDC, she organized residents and business owners in Roxbury and Jamaica Plain. She has spent the last two years teaching youth self empowerment and life skills for Cambridge Housing Authority's Workforce program. Erica is excited to join the BCU in the neighborhood where she grew up. Erica enjoys biking to and from work, gardening and spending time with her daughter and boyfriend.
Alex Shames, Community Organizer
Alex Shames is thrilled to be joining the BCU after working in both public education and grassroots organizing. After graduating college, Alex briefly moved to Qingdao, China, where he experienced the joy of living in a city designed for walkers and cyclists, not cars. Alex spent most of 2020 organizing nationwide wide phonebanks with other youth activists in the Sunrise Movement to elect Green New Deal Champions like Jamaal Bowman and Cori Bush to federal office, and also served as the campaign liaison for the Ed Markey and Qasim Rashid campaigns. This past summer, he became active in local politics as an organizer with Defund NPD and as Deputy Campaign Manager/Field Director for Madeline Ranalli's youth driven campaign for Newton City Council. When he's not teaching or building grassroots power, Alex enjoys cooking with friends, watching horrible reality TV shows, and spending time with his family.
Ginger Leib, Policy Intern
Ginger is excited to join the BCU team this spring as a Policy Intern. Ginger brings to the BCU experience both in program operations and fundraising in the nonprofit sector as well as experience working in the bike industry as a sales associate and mechanic at a bike shop. Currently pursuing a graduate degree in Urban and Environmental Policy and Planning at Tufts University, Ginger is excited to put her policy research skills to work on projects that help make active transportation in Boston more equitable, accessible, and sustainable. In her spare time, Ginger loves to explore different parks within biking distance of Boston and cook.