Demand a Safer Craigie Bridge Design
On Wednesday, the Massachusetts Department of Transportation (MassDOT) will present new plans for redesigning the Craigie Bridge. Join us in insisting those plans include physical separation for cyclists!
Safety Improvements on the Charles River Dam Road / Craigie Bridge
Wednesday, May 1
6:00 p.m. – 8:30 p.m.
Museum of Science, Cahners Theater
(1 Science Park Drive, Boston, MA 02114)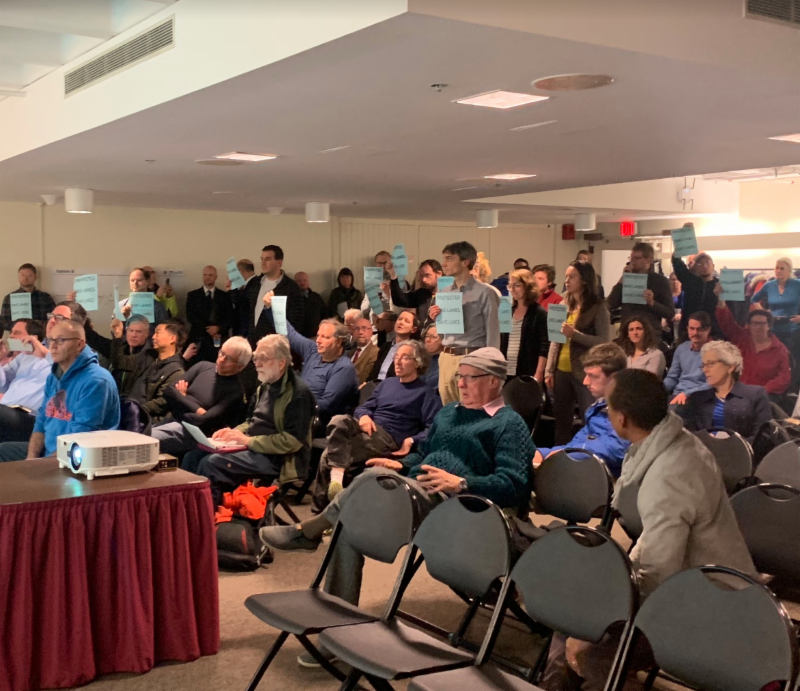 Your advocacy has already paid off on this campaign. In December, dozens of you turned out for a public hearing, and many more contacted agency heads and elected officials, to criticize MassDOT's two original options for restriping the Craigie Bridge/O'Brien Highway. (Neither plan — one of which was 10 years old — included protected bike lanes.) In response, MassDOT agreed to explore alternative designs, including those featuring protected bike lanes.
We now need your help holding MassDOT accountable for presenting a plan that maximizes cyclist safety. The agency delayed plans to add even painted bike lanes to this road last year, despite promising to do so upon completing work on the Longfellow Bridge. November's fatal bike crash near the Museum of Science rekindled MassDOT's interest in doing something to address this dangerous road, but we're still waiting for improvements on the ground.

Securing protected bike lanes on this road would be a major victory for people who bike — and one we are poised to win with your help.

Please join us on May 1 to show MassDOT there is strong support for physically separated bike lanes in both directions on this bridge.

To learn more about this campaign, head here. To see MassDOT's presentation and plans from the December 18 public meeting, visit their website.