Centre St. Needs Protected Bike Lanes and a Road Diet
There is clear and overwhelming support to make Centre St. safer for walking and biking, and next week you can weigh in on whether plans from the Boston Transportation Department would do enough to accomplish that goal.
We are hopeful that, thanks to all of the grassroots organizing over the last few months, these plans will include a reduction of car travel lanes and protected bike lanes, alongside other pedestrian improvements. However, there is no guarantee the BTD's plans will include either design element. That's why it's critically important that people who live and bike in West Roxbury come to this meeting to voice your support for a road diet and protected bike lanes.
Centre St. (West Roxbury) Redesign Public Meeting #2
Thursday, June 20
6:30 — 9.00 p.m.
Holy Name Parish School
535 West Roxbury Parkway, West Roxbury, MA 02132

(Meet members of the West Roxbury Bicycle Committee at 6pm at the corner of Hastings St and Centre St to walk over together)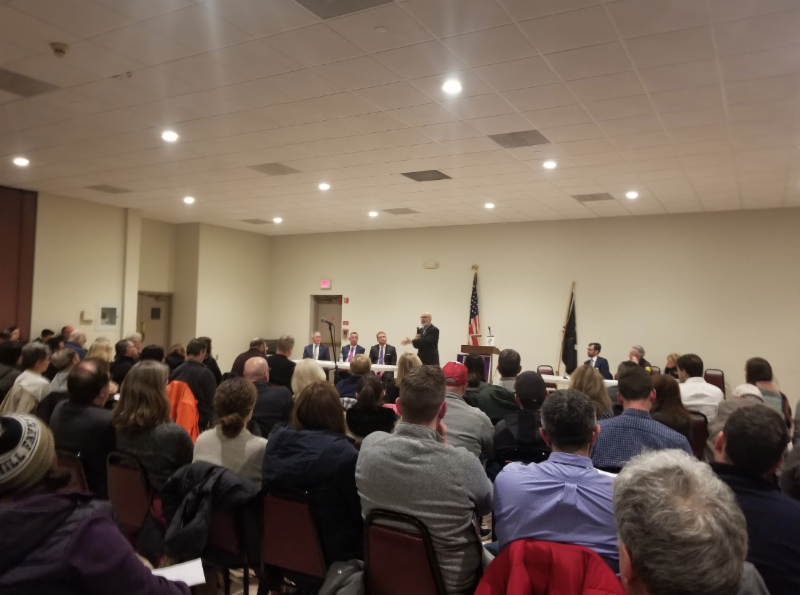 Momentum is on our side — but we need your help capitalizing on it.
At a packed meeting about this project in February, Boston City Councilor Matt O'Malley said he would work tirelessly until Centre St. is safe for everyone, and Matt Wentworth spoke passionately about the dire need for a road diet and traffic calming after a crash killed his mother, Marilyn, as she crossed the street. Since then, the West Roxbury Bicycle Committee and West Rox Walks built considerable grassroots support for protected bike lanes and a road diet; 45 businesses along Centre St. signed on in support of both design elements; and many residents contacted elected officials and City staff to express their support.
With the City set to finally present its plans on Thursday, you can help ensure protected bike lanes and a road diet are part of the solution to this dangerous street. We've heard that if there is enough consensus at this first design meeting, the BTD can possibly fast-track this project to implement changes on the ground this summer/fall. Please make sure to bring your friends, neighbors and family so we can all have a comfortable, enjoyable and safe biking and walking experience on Centre St. in 2019!