Celebrate new bike lanes with a FREE night at the Museum of Science!
This summer, bike safety in Boston saw a major improvement with the installation of physically separated bike lanes on the Craigie Bridge. Now, we invite you to join us in celebrating this historic milestone with a free night of fun for BCU members at the Museum of Science!
Free night for BCU members @ Museum of Science
Friday, September 27  // 5-9 p.m.
Museum Of Science Driveway, Boston, MA 02114
RSVP here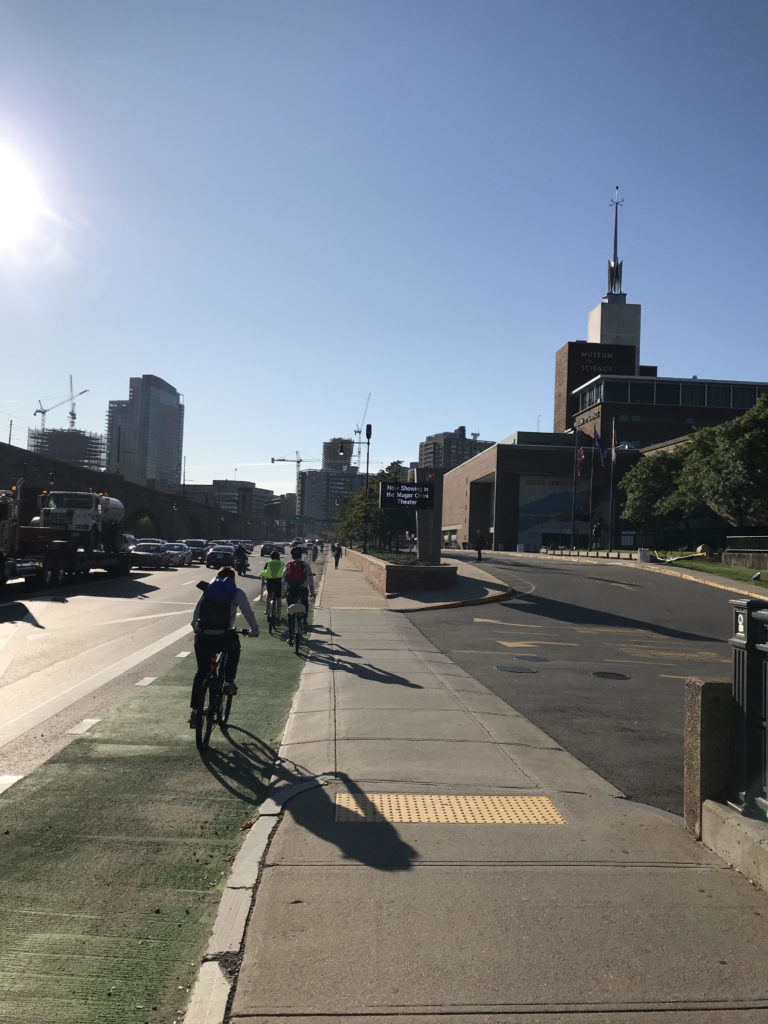 From 5 p.m. to 9 p.m. next Friday, the Museum is generously providing free Exhibit Halls admission to all BCU members. Catch a Lightning! show in the Theater of Electricity, meet furry, feathered, and scaly Museum residents during a Live Animal presentation, and explore over 700 interactive exhibits in one of the largest science museums in the world. You can also enjoy discounts to special exhibitions, including shows in the Charles Hayden Planetarium, Mugar Omni Theater, and 4-D Theater, as well as the Butterfly Garden, BODY WORLDS & the Cycle of Life.
Not yet a BCU member, or need to renew? Then now's your opportunity: By joining or renewing now, you get the gift of a free night at the Museum! We'll be on site to sign people in and can process memberships at the door. Or, you can join or renew here today.
Planning to attend our annual bike bash, Biketoberfest, next month? Then consider bundling a new or renewed Bike Union membership with your Biketoberfest ticket! You can get a 12-month membership for less than half the standard rate if you join/renew when purchasing your Biketoberfest ticket — and if you do so now, you'll be all set for this special night at the Museum, too.
You can find more info about Biketoberfest here, and purchase tickets here.
The MoS is being a gracious host, so please be gracious guests! There are two separate bike racks on either end of the plaza, as well as a BlueBikes station. Do not lock bikes to railings or other Museum facilities.
We look forward to seeing you soon!