Boston Bike Story: William Del Valle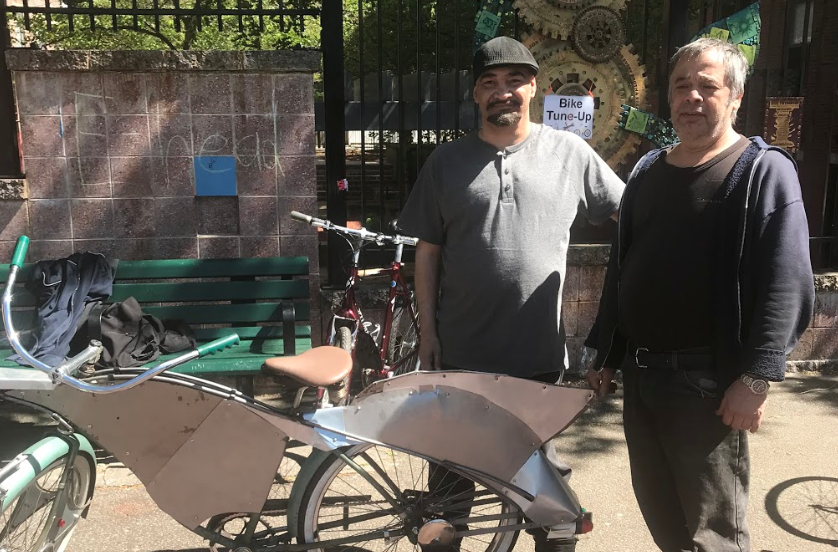 When did you start biking?
A long time ago, 40 years ago. I would find bicycles in the trash and fix them up. That's how I am still able to fix bikes today. I'm at the local bike shop.

What's your experience with bike safety? 
There will be open [car] doors, so you have to be a little more careful biking. There are lot on Tremont Street, where there's way too much traffic. The street becomes so busy and hard to travel through. Around here there are so many cars, from driving to parking, there's not enough room for the signs and lines we need for cyclists.
[BCU note: Since this interview we won a commitment from the Boston Transportation Department for a road diet and protected bike lanes on Tremont St.!]

What is your favorite experience on a bike? How do you commute?
I love to bike after work around 5 p.m., because that's when I am free, and when there are no cars around. I like taking small rides in the South End and South Boston. I ride my bike everywhere — to work, the bike shop, and back home.
—William Del Valle, South End