A major victory on the Craigie Bridge — Help us keep winning!
This month, biking in Metro Boston got a whole lot safer with the implementation of separated bike lanes on the Craigie Bridge. This outcome is the direct result of us flexing our collective advocacy muscle — and we hope, in the afterglow of this milestone, you'll consider giving to the Bike Union so we can continue fighting for more life-saving improvements like these to our streets.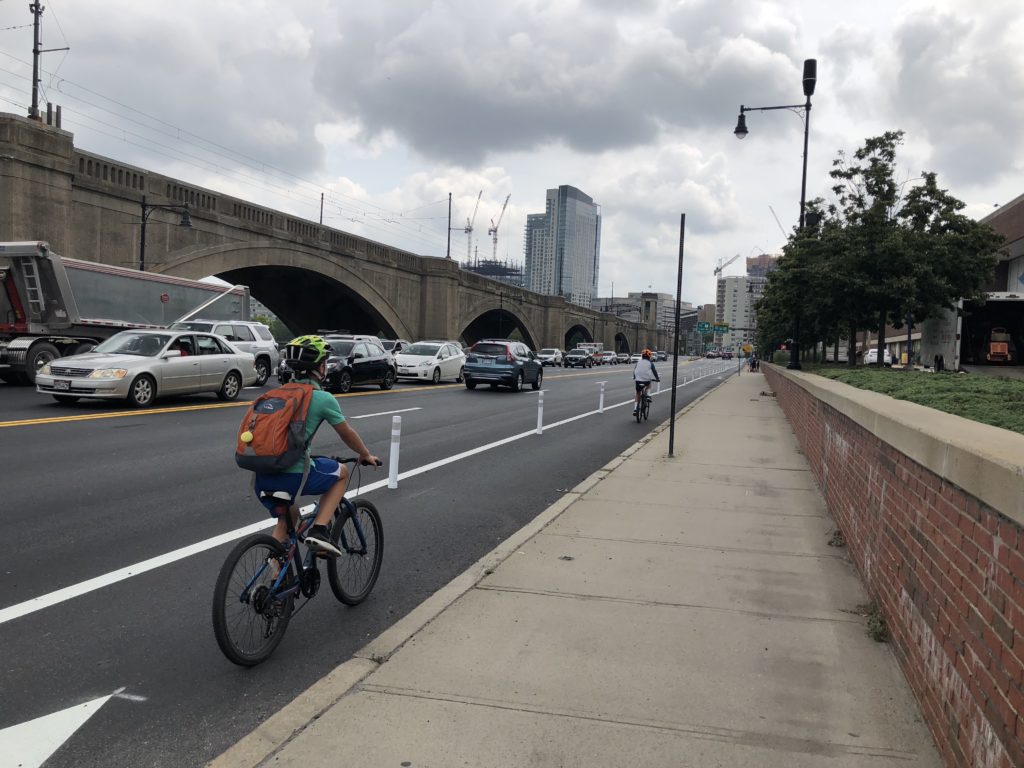 Our role requires not only pushing the state, or the City of Boston, or Cambridge, or Somerville to build out their safe bike networks, but also making sure those cities' bike networks connect to one another. So over the last year, we focused on securing safe bike facilities on Charles River bridges — and it's working! These new lanes follow last year's victory of separated lanes on the Longfellow Bridge, which will be widened and improved next month. In addition, the City of Cambridge has committed to installing separated bike lanes and reducing Main Street from two lanes to one in the lead-up to the Longfellow from Broadway.
Yet more progress is still needed to create safe bike connections on both sides of these bridges, and throughout the region — and we need your continued support to make that happen.
We know how important these issues are to you. Our announcement about the Craigie Bridge getting separated bike lanes was by far one of our most-liked Facebook posts ever.
If you too like these new bike lanes, show your support for the advocacy that made them possible, and for all the work ahead, by donating today — $5, $10, $25, $50, $100 — any amount helps us keep doing this important work every day.
It's our honor to work for and with you. We've made enormous progress to date, and your support is vital to ensuring we can keep moving Boston in a positive direction.
Thank you,
Becca Wolfson
Executive Director, Boston Cyclists Union