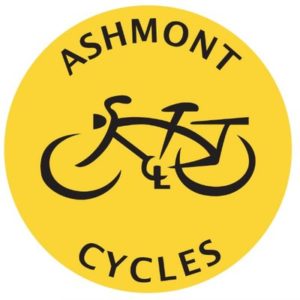 10% off new parts and accessories
Ashmont Cycles is an authorized dealer of Fuji, Linus and SE bikes, as well as Specialized products.
10% off parts and accessories
Broadway Bicycle School is a worker-owned and collectively run bicycle shop in Cambridge. They offer a wide variety of classes, from basic to advanced to wheelbuilding. Looking to learn more about bike maintenance? Check them out!
10% off all new parts and accessories
Owner Jeff Ferris has done bike advocacy for decades, most recently helping convince the Department of Conservation and Recreation to repave the the Southwest Corridor. Stop by and say: "Thanks Jeff!" and use your union card to get a great deal!
20% off custom Urban AdvenTours gear / merch
Urban AdvenTours offers guided bike tours of Boston, bike rentals and repairs. Since 2004 they've been showing locals and visitors the best way to experience Boston — on two wheels! Not valid with other offers/discounts.
20% off the APEX and APEX TI bike locks
Altor makes innovative, secure bike locks with offerings in hardened steel and Grade 5 titanium. They've also generously donated locks to BCU raffles that we hear were a big hit!
Email info @ bostoncyclistsunion.org for a discount code for 20% on a purchase of either the APEX or APEX TI bike lock.
 10% off all accessory purchases, as well as the CrimsonBikes Lifetime Maintenance Plan.
CrimsonBikes started at Harvard University in 2009 as a student bike program. In the years since they've grown to a full service bike shop. Along with our sister-shop, QuadBikes, we offer the highest quality bikes and service to the Boston area for a fraction of the price you'd pay elsewhere.
10% off your purchase
Boston-based company Fortified Bicycle specializes in developing anti-theft bicycle products including lights, seat-post collars and a new bike, the INVINCIBLE.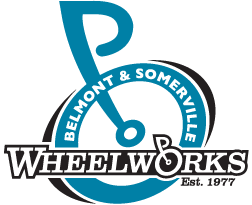 North of Boston and need bicycle care? Visit Wheelworks for 10% off parts and accessories with your Union cards. With locations in Somerville and Belmont, Wheelworks offers a wide selection of parts, apparel, & accessories; knowledgable, professional bike mechanics; and even classes in bike maintenance & indoor cycling. Cash, check or debit card only, please.
$50 off on Zipcar's initial set up fee, $25 off on its annual fee, and special reduced rates during weekdays 
Zipcar is a great way for bike commuters to get rid of their cars and still have the benefit of one when the need arises. The company is also a big in-kind supporter of our Bike to Market program!
To redeem your member discount, click here.
Already a Zipcar member? Log in to your Zipcar account, click on My Stuff > My Account > and under "My Info" click on "Join with an organization", then click on "I want to join my company's existing account" and type in "Boston Cyclists Union - Member Benefit."
Questions? Call 1-866-4ZIPCAR
$3 off per night for Union members! 
Offering five great hostels on the Cape (Eastam, Nantucket, Hyannis, Martha's Vineyard, Truro), it's easy to find one that fits your agenda, whether it includes fishing, hiking, swimming or whale watching. 
FREE rice, beans and chips with any a la carte order (excludes delivery orders)
Open breakfast, lunch & dinner Sunday–Wednesday: 8am–11pm and Thursday–Saturday: 8am–4am Beantown Taqueria has supported our Bike to Work Breakfasts by donating breakfast burritos. Please visit them year round!
10% off on all purchases
Jamaica Plain's City Feed has been a major supporter of local events and local food, now they're showing their support for the Boston Cyclists Union by giving our members an awesome discount on something we all like and need: food. They have some the best takeout food (coffee and sandwiches) in the city!
10% off food and drink
Located in the South End, Blunch is a favorite spot for delicious pressed sandwiches, as well as fresh salads, and a variety of muffins, sweets, and cookies.  Open daily until 3pm, go there for breakfast, lunch, or a coffee or treat!   Once featured on the Food Network's Diner's Drive-In's & Dives, you don't want to miss out on Blunch!
Free chips & salsa with any $10+ food purchase!
With locations in Brighton and the Fenway, El Pelon Taqueria serves authentic Mexican food in the heart of Boston. Using only the freshest and healthiest ingredients to cook their delicious entrees, El Pelon provides fast and friendly service, allowing for quick, convenient take-out service. They also provide comfortable seating so you can stay and enjoy your meal!
Join the Union!
We're adding new discounts for members every month, check back here or keep an eye on our newsletter to keep up. Join Now!
Partner With Us!
If you own a business or know one that is interested in helping us drive union membership with a discount, please contact us!