Usually held in May, Bike Month is a national celebration of all the reasons people bike, and a way to encourage more people to ride. It's also a chance for us at the BCU to connect with Boston's bike community, and to bring more people into our movement. Most importantly, it's a whole month to promote the joy and utility of biking!
While we can't all get together this year for regular Bike Month events, like Bike to Work Day, we hope you'll enjoy what we have planned instead.
How to get inolved during Bike Month
There's never been a better time to join or renew
Cost shouldn't be a barrier to joining the Bike Union, and our new pay-what-you-can model will ensure it isn't. Whether you can donate $5 or $500, we want you in our union.
Learn more here, or join/renew at the link below.
Already a member? Renew now and we'll add 12 months to your membership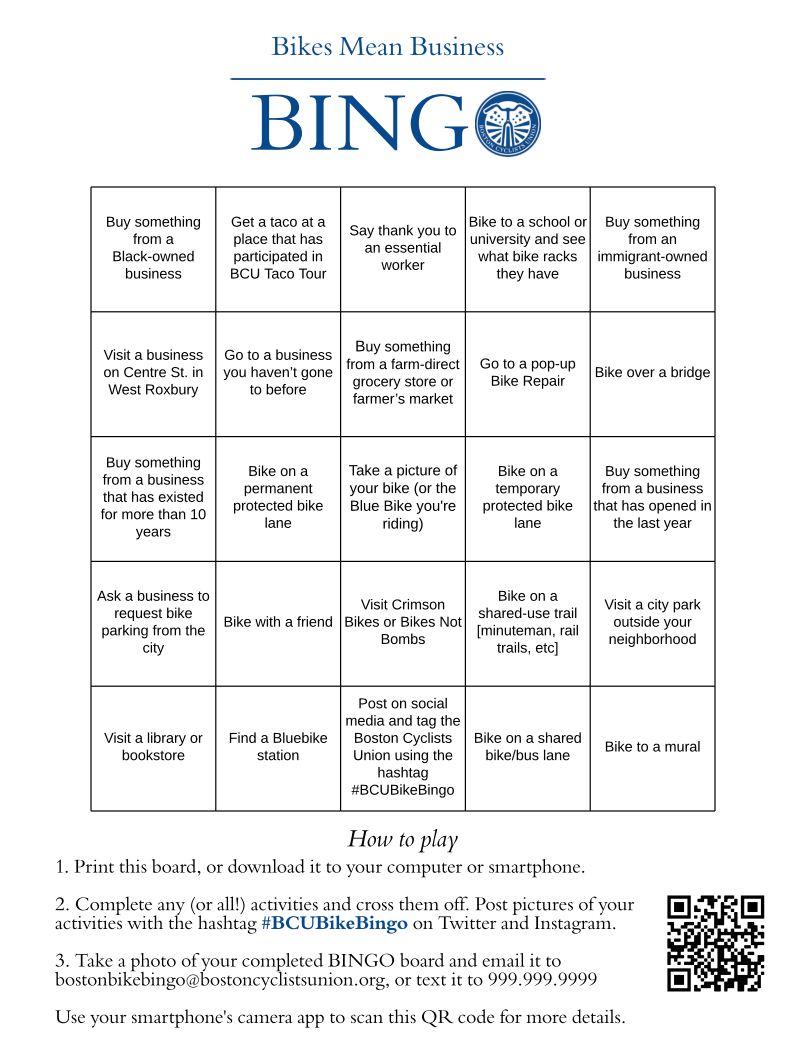 We're giving you inspiration to ride all month long with BCU Bike Bingo! Complete bike-related goals to check off spaces on your Bingo card, share your progress on social media (#BCUBikeBingo) and get 5 spaces in a row for a chance to win BCU swag.
This game is free and open to everyone, and will run until the end of Bike Month. Invite your friends to play along, and bring more people into our bike community!!
Bike to Market: Pop-up Events
Before the 2020 Bike to Market season wraps up this month, drop by one of our free bike repair events! In addition to our usual weekly events, we've added 3 pop-up events.
Events in Dorchester and JP will be co-hosted by BCU chapters in those neighborhoods. If you live in one of those areas and have yet to meet your BCU-supporting neighbors, now is the time to change that!
Schedule: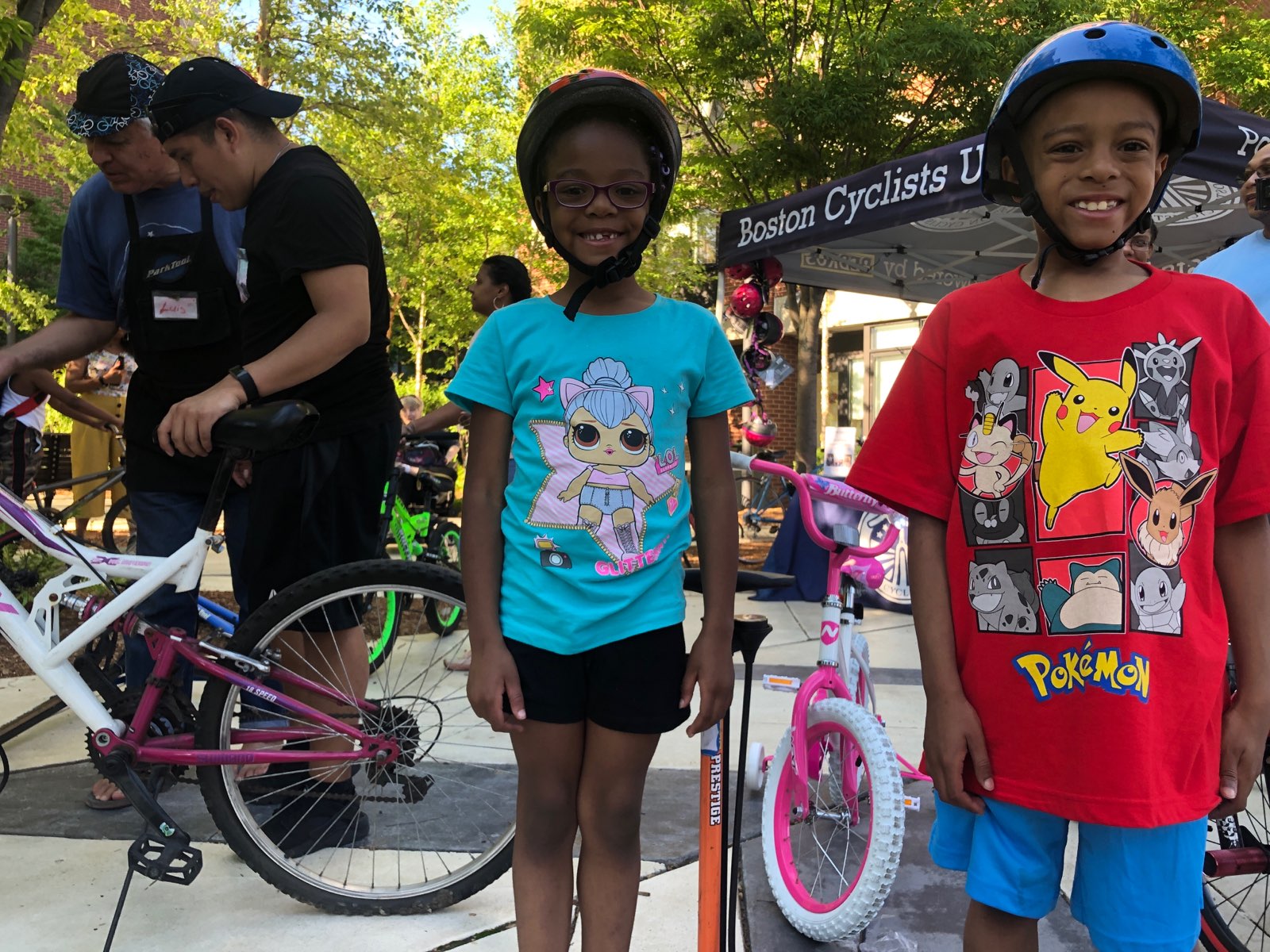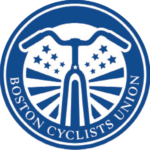 This month, we're hosting two virtual open houses where you can learn more about our committees and speak with current members and staff. These are excellent opportunities to join our leadership pipeline while developing your skills in organizing, marketing, finance, and more.
Learn more about our committees here.
Schedule: Wednesday 9/23, 5:30-6:30 p.m. and 7:30-8:30 p.m.
In July, Boston installed pop-up protected bike lanes downtown and on Cummins Highway as part of its "Healthy Streets" plan to help people get around safely during the pandemic. We're now campaigning for Boston to expand Healthy Streets — and to make changes permanent.
Do you want more protected bike lanes? Then share your Bike Story with us! We're gathering feedback from people who bike to influence the next phase of Healthy Streets.